Latin america
jARA & cABRAL

"...throughout history, the leaders of countries have been very particular about what songs they want sung,
so some people, beside me, must think songs do something." Pete Seeger


Víctor Jara, Teacher

Víctor Lidio Jara Martínez was a Chilean teacher, theatre director, poet, singer-songwriter, political activist and member of the Communist Party of Chile.

Born: September 28, 1932, Lonquén, Chile

Assassinated:

September 15, 1973, Santiago, Chile


Facundo Cabral, Singer-songwriter

Facundo Cabral was an Argentine singer, songwriter and philosopher. He was best known as the composer of "No soy de aquí ni soy de allá", which he improvised during one of his concerts. Wikipedia

Born: May 22, 1937, La Plata, Argentina

Assassinated:

July 9, 2011, Guatemala City, Guatemala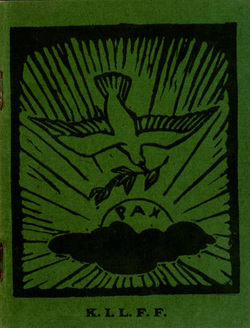 ---
PEACE SOUNDS
Peace Sounds
is a home for music and audio, singing and speaking for and about peace.
Begun as a music album lovingly produced by
Wake Up London
&
Friends our plan is to make Peace Sounds a place for similarly inspired recordings.
AFGANISTAN
Farhad Darya,
Music to Fight Extremism in Afghanistan
By Dr. Ali Ahmad

Farhad Darya,an Afghan singer,declared his first international campaign against extremism in his visit to Peace Museum Vienna (PMV) on 2 December 2014. Darya, one of the peace heroes of PMV, believes that extremism was the biggest enemy of humanity and that enemy was beyond any religion or politics.

"Today I announce the international campaign against extremism which starts from PMV," Darya announced. For Darya, extremism today around the world represented some sort of lifestyle, not any particular ideology...

FULL ARTICLE HERE

IRan
pezhman mosleh

A leading Iranian composer and musician has recorded a hypnotically melodious song in honour of retired South African President, Nelson R Mandela.

The composer, Professor Pezhman Mosleh, has dedicated the song—My Eternal Man—on his Whispers for Peace and Love album and dedicated it to "Nelson Mandela and the world."

Touted as the first Persian song for Mandela, the four-minute recording was played on South Africa's national public broadcaster, South African Broadcasting Corporation (SABC), as the world marked the 95th birthday of

South Africa's political liberation icon.

- See more at: http://artmatters.info/heritage-formerly-culture/2013/10/top-iranian-composer-singer-and-scholar-honours-president-nelson-mandela/#sthash.nvuRsAUq.dpuf
Burundi refugees use music to promote peace as their war-ravaged country descends into civil conflict

The Gandhi Tour

is a global music festival 4 Peace and a green planet to create a platform for a Culture of Peace and Nonviolence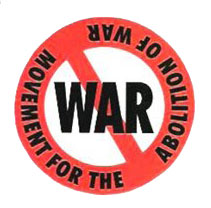 Movement for the Abolition of War Peace Songs for Choirs
Song lyrics here
Listen to some of the music here

---
*We do not endorse any of the advertised products
from the linked YouTube Videos
They are presented purely for educational purposes
and historical perspective.